Environmental Projection?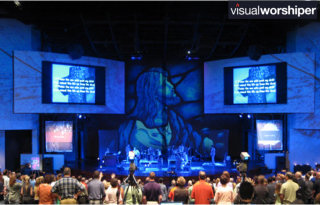 Environmental Projection is a term that describes the art of visually transforming your surroundings from a blank palette into a digital canvas through the use of projection technology. Enhance your audience's visual experience by creating an atmosphere which is condusive to learning. Teachers, use your classroom to paint a subtle but powerful canvas where your students' minds are open to education and information. Controlling the visuals in a room by projecting on the walls enables a presenter to captivate interest and stimulate the imagination of an audience.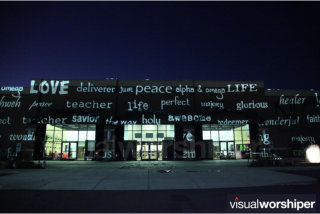 What kind of projectors are used? Because Environmental Projection uses your architecture as the canvas, projector selection is dependent on a large number of variables. Brightness is one of the most important features, but also warping features, stock lens options, and warranty/service are all key features. Do we need to paint walls our with special paint? Usually not! Only if your walls are black or very dark blue/brown will painting be needed. Or, you can simply hang light-colored fabric to project on or use screens to create a video backdrop. Is a media server or special video hardware required? A media server is not required. Multi-display graphics adapters and other image processing hardware may be required to achieve a desired result. Speak with your EIKI dealer.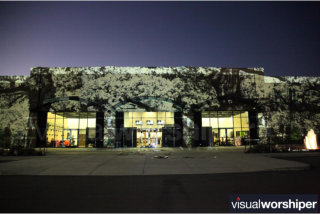 Is this all run from a computer with software?
Yes. You may already be using suitable presentation software!
Locate an EIKI dealer for more information…
View EIKI's Widescreen Projector line-Up…
View EIKI's Native XGA Projector line-Up…
Photos & content courtesy of