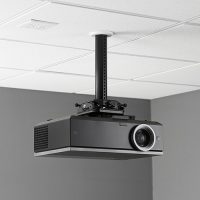 EIKI offers industry-leading projector ceiling mounts that minimize installation time, simplify maintenance and offer integrated security.
A full line of  accessories from ceiling plates and structural adapters to power accessories and extension columns is also available .
When you want quick, secure & professional projector installations, speak to your authorized EIKI dealer for projector mounting solutions.
We are committed to delivering high-quality projector mounts that are easy to install and maintain.


Marlin Business Services Corp.
Providing commercial financing to small and mid-size businesses nationwide.
Marlin Equipment Finance has extended the EXCLUSIVE 0% financing option for EIKI Rental & Stagers to acquire EIKI Projectors and Accessories to March 31, 2018.
Visit EIKI's financial website page for financial quotes, contact and application information.
Eiki International, Inc. has teamed up with Centricity to offer some very convenient and economical options for extended warranty coverage.
Having peace of mind knowing your projector is covered under an extended warranty plan will save time and money. No more worring about how to get the unit down for cleaning or repair. No more worring about unexpected repair costs in the event your projector fails after the 3-year/6000hrs manufacturer warranty.
Let Eiki and Centricity take the worry off your shoulders, so you can spend your time taking care of things that matter.