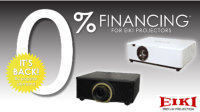 Marlin Business Services Corp.
Providing commercial financing to small and mid-size businesses nationwide.
Marlin Equipment Finance has extended the EXCLUSIVE 0% financing option for EIKI Rental & Stagers to acquire EIKI Projectors and Accessories to March 31, 2019.
Visit EIKI's financial website page for financial quotes, contact and application information.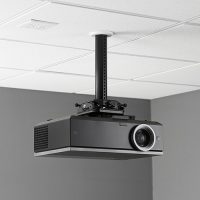 EIKI offers industry-leading projector ceiling mounts that minimize installation time, simplify maintenance and offer integrated security.
A full line of  accessories from ceiling plates and structural adapters to power accessories and extension columns is also available .
When you want quick, secure & professional projector installations, speak to your authorized EIKI dealer for projector mounting solutions.
We are committed to delivering high-quality projector mounts that are easy to install and maintain.