LC-WXN200
LC-WXN200L
(no lens)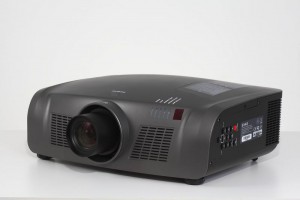 LC-WXN200L Key Features
6,000 ANSI lumens bright and a 2000:1 contrast ratio.
Native WXGA resolution. Compatible with inputs up-to UXGA and WUXGA.
Supports analog and digital video input in all color standards up-to 1080p.
10-bit color processing, for superior color reproduction.
Optional wide-angle and telephoto lenses.
Vertical and Horizontal power lens shift and digital keystone correction.
HDMI® input supports digital data, plus digital video with HDCP.
Accepts composite, component, and S-Video in all major standards.
Wired LAN connection for monitoring and control.
Built-in Edge Blending. Wireless LAN. Zigbee Wireless Projector Control.
Crestron RoomView™ & AMX Device Discovery Compatability.
Centered lens with 1-button release. Top-accessed lamp, rear-accessed filter.
Variable power management option. Optional local or remote keylock.
Corner keystone correction. Wireless/wired remote control.
3 year/6000 hrs. (whichever comes first) projector warranty.
Included Accessories: Quick Start Guide, Owner's Manual on CD-ROM, Power Cord, Lens Cover, VGA Computer Input Cable (Dsub15-Dsub15), Wireless/Wired Remote with Mouse Control (with 2 AAA Batteries), USB Cable for Computer Mouse Control.
Optional Accessories: Replacement Lamp, Wideangle, Midrange and Telephoto Lenses, ATA-Style Shipping Case with Wheels and Telescoping Handle, Ceiling Mount, Ceiling Post & Plate, PjNet Network Interface.
Specifications Overview
(Right click a link and choose "Save ..." to download a file)
()
()
| | |
| --- | --- |
| Display Technology | 3LCD |
| Brightness (ANSI) | 6,000 ANSI lumens |
| Native Resolution | XGA (1280x800) |
| Max. Computer Input | WUXGA |
| Max. Video Input | 1080p |
| Contrast Ratio | 2000:1 |
| Panel Size | 0.75" (19 mm) (inorganic) |
| Lens Type (Throw:Width) | Changeable - Power Zoom and Focus, not supplied. |
| Power Lens Shift | U/D ±50%; L/R ±10% |
| Corner Keystone Correction | U/D ±30°; L/R ±15° |
| Inputs | Dsub15 x 2; HDMI (w/HDCP) x 1; DVI-D (w/HDCP) x 1; BNC x 5; BNC x 3; BNC x 1; S-Video x 1;  USB Type B (USB Display) x 1; USB Type A (Wifi Display / Flash Drive) x 1; MiniStereo x 1 |
| Outputs | Dsub15 x 1; MiniStereo (Wired Remote) x 1 |
| Sound System | 7 Watt Amplifier; |
| Network Control | RJ45 x 1 |
| Warranty | 3 year/6000 hrs. (whichever comes first) projector warranty. |
| Lamp Life | Up to 3,000 hours |
| Lamp Part # | 13080024 |
| Fan Noise | As low as 32 dBA |
| Air Filter | Replacement Filter Cartridge |
| Maximum Pitch | Up to 360° |
| Weight | (without lens) 21.3 lb (9.69 kg) |
| Ceiling Mount Part # |   |
| | Name | Description | Size | Type |
| --- | --- | --- | --- | --- |
| | LC-WXN200L CAD Drawing | LC-WXN200L Cad Drawing | 4.3 MB | PDF |
| | LC-WXN200L Color Data Sheet | LC-WXN200L Color Data Sheet | 209.5 KB | PDF |
| | LC-WXN200 Zigbee Antenna Connection | LC-WXN200 Zigbee Antenna Connection | 6.0 MB | ZIP, TIF |
| | LC-WXN200L Beauty1 | LC-WXN200L Beauty1 | 3.8 MB | ZIP, TIF |
| | LC-WXN200L Beauty2 | LC-WXN200L Beauty2 | 3.9 MB | ZIP, TIF |
| | LC-WXN200L Bottom | LC-WXN200L Bottom | 3.6 MB | ZIP, TIF |
| | LC-WXN200L Connections Wireless USB | LC-WXN200L Connections Wireless USB | 5.1 MB | ZIP, TIF |
| | LC-WXN200L Connections Zigbee Antenna | LC-WXN200L Connections Zigbee Antenna | 4.5 MB | ZIP, TIF |
| | LC-WXN200L Control Panel | LC-WXN200L Control Panel | 4.7 MB | ZIP, TIF |
| | LC-WXN200L Filter | LC-WXN200L Filter | 3.6 MB | ZIP, TIF |
| | LC-WXN200L Filter Install | LC-WXN200L Filter Install | 4.6 MB | ZIP, TIF |
| | LC-WXN200L Front | LC-WXN200L Front | 3.4 MB | ZIP, TIF |
| | LC-WXN200L Lamp | LC-WXN200L Lamp | 4.2 MB | ZIP, TIF |
| | LC-WXN200L Lamp Install | LC-WXN200L Lamp Install | 4.6 MB | ZIP, TIF |
| | LC-WXN200L Lens Protector | LC-WXN200L Lens Protector | 4.0 MB | ZIP, TIF |
| | LC-WXN200L Rear | LC-WXN200L Rear | 3.3 MB | ZIP, TIF |
| | LC-WXN200L Remote | LC-WXN200L Remote | 3.6 MB | ZIP, TIF |
| | LC-WXN200L Side1 | LC-WXN200L Side1 | 3.2 MB | ZIP, TIF |
| | LC-WXN200L Side2 | LC-WXN200L Side2 | 3.2 MB | ZIP, TIF |
| | LC-WXN200L Top | LC-WXN200L Top | 4.2 MB | ZIP, TIF |
| | LC-WXN200L USB & CD | LC-WXN200L USB & CD | 4.0 MB | ZIP, TIF |
| | LC-WXN200L Zigbee Antenna | LC-WXN200L Zigbee Antenna | 3.3 MB | ZIP, TIF |
| | LC-WXN200L Zigbee Remote | LC-WXN200L Zigbee Remote | 3.2 MB | ZIP, TIF |
| | LC-WXN200 Lens Chart | LC-WXN200 Lens Chart | 27.6 KB | PDF |
| | LC-WXN200L Lens Chart | LC-WXN200L Lens Chart | 27.6 KB | PDF |
| | LC-WXN200 Owner's Manual | LC-WXN200 Owners Manual | 25.4 MB | PDF |
| | LC-WXN200L Owner's Manual | LC-WXN200L Owners Manual | 25.4 MB | PDF |
| | LC-WXN200L RS232 Serial Basic Commands | LC-WXN200L Basic Serial Commands | 86.2 KB | PDF |
| | LC-WXN200L Specifications | LC-WXN200L Specifications | 105.8 KB | PDF |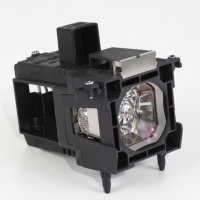 Rated Power: 350W
Lamp type: NSH
Life Expectancy: 4000h
Lamp Warranty: 6 months / 500h (whichever comes first)