EIKI's line of portable, fixed and large venue projectors offer display and presentation solutions for education, worship, business and government.read more →
ONKYO is one of the most respected names in high-quality audio/video sound systems, and is recognized as a leader in the THX® digital revolution.read more →


Eiki Int'l, Inc. has a projector mount, post and plate for every EIKI installation.
Speak to your authorized EIKI dealer now.learn more →

EIKI has teamed up with Marlin
Marlin Equipment Finance and EIKI have formed a strategic alliance to provide flexible financing for all EIKI customers. This alliance enhances the ability for EIKI customers to upgrade or deploy new projectors.
Visit EIKI's financial website page for financial quotes, contact and application information.
---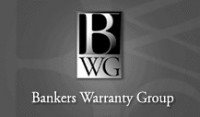 Eiki International, Inc. has teamed up with Bankers Warranty Group aka BWG to offer some very convenient and economical options for extended warranty coverage.read more →
Popular Links
---
Lens Calculator

Where-to-Buy

EIKI At A Glance
(Updated: Nov 12, 2014)

---
News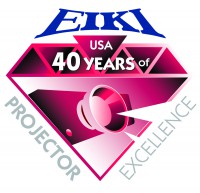 Eiki International, Inc. celebrates their 40th Anniversary milestone!
read more →
---
EIKI EIP-UHS100 DLP WUXGA projector.
Perfect for business, church and education markets, the EIP-UHS100 features 8000 ANSI lumens, 2400:1 contrast ratio, built-in Edge Blending and Image Warping. Horizontal / vertical lens shift, keystone and corner-keystone correction, plus 10 saved Lens Memory settings allowing for easy large and mid venue set-up.
Supporting most HDTV resolutions, 16:9 and 4:3 aspect ratios and optional lenses with throw ratios from 0.75 to 8.56:1, you'll get brilliant, high resolution images every time.learn more →