EIKI offers the very latest in LCD and DLP™ data/video projection technology.
With an extensive array of ultra-portable, portable, fixed installation and large-venue multimedia projectors and accessories, EIKI has display and presentation solutions for education, worship, business and government.
Our 60+ years of projector know-how stands behind some of the most respected professionals in the industry: your EIKI Dealer ... the "pro" in projectors.read more →
Eiki International, Inc. tweets
---
Professional Audio/ Video Solutions
Deliver the Ultimate Audio/ Video Experience
The ATEN Technologies VanCryst™ range of professional Audio/ Video systems delivers superior solutions that are flexible, easy to use, and give you the advantage of crystal clear audio and video quality.read more →


When you want quick, secure & professional projector installations, speak to your authorized EIKI dealer for projector mounting solutions.read more →
ONKYO is one of the most respected names in high-quality audio/video sound systems, and is recognized as a leader in the THX® digital revolution.read more →

EIKI has teamed up with Marlin
Marlin Equipment Finance and EIKI have formed a strategic alliance to provide flexible financing for all EIKI customers. This alliance enhances the ability for EIKI customers to upgrade or deploy new projectors.
Visit EIKI's financial website page for financial quotes, contact and application information.
---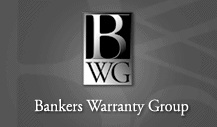 Eiki International, Inc. has teamed up with Bankers Warranty Group aka BWG to offer some very convenient and economical options for extended warranty coverage.read more →

| | |
| --- | --- |
| | 0% FINANCING |
PROMOTION DETAILS:
0% financing, 24 month finance term
Zero Down / Purchase Option = $1.00 Buy Out
Minimum purchase amount of EIKI Projectors - $30,000
Offer valid on EIKI Projectors Only
Non-EIKI products are not eligible for this promotion
Services, such as installation, are not eligible for the 0% finance rate
Business qualifies beginning 6/15/15 through 9/30/15
Subject to credit approval
Documentation fee of $125 applies
Other Lease Options:
For transaction less than $30,000, a competitive rate is available
For transactions over $30,000 and include other manufacturers products, a blended competitive rate is available
Each transaction is subject to credit approval. Rates subject to change. Valid on finance agreements closed between 6/1/15 and 9/30/15. Certain equipment restrictions may apply. Not applicable for organizations that have been in business less than 2 years.
This promotion can not be utilized in conjunction with any other promotion being offered by Marlin Equipment Finance.