EIKI's line of portable, fixed and large venue projectors offer display and presentation solutions for education, worship, business and government.read more →
ONKYO is one of the most respected names in high-quality audio/video sound systems, and is recognized as a leader in the THX® digital revolution.read more →
Professional Audio/ Video Solutions
Deliver the Ultimate Audio/ Video Experience
The ATEN Technologies VanCryst™ range of professional Audio/ Video systems delivers superior solutions that are flexible, easy to use, and give you the advantage of crystal clear audio and video quality.read more →

EIKI has teamed up with Marlin
Marlin Equipment Finance and EIKI have formed a strategic alliance to provide flexible financing for all EIKI customers. This alliance enhances the ability for EIKI customers to upgrade or deploy new projectors.
Visit EIKI's financial website page for financial quotes, contact and application information.
---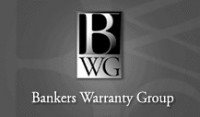 Eiki International, Inc. has teamed up with Bankers Warranty Group aka BWG to offer some very convenient and economical options for extended warranty coverage.read more →
---
LC-WXN200L Conference Room projector.
An excellent choice for business, church and educational markets where you need high resolution and brilliant images.
Key features include 6,000 Lumens, Wireless LAN for monitoring and projector control, power lens shift, edge-blending and corner-keystone correction.
Many optional lenses for this model make it the perfect fit for mid to large venues.learn more →