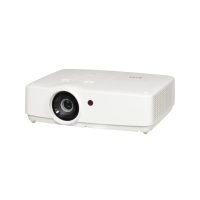 The EK-306U and EK-307W were designed to be installed where a large image is desired but throw distance
is restricted due to limited space. These projectors incorporate a new lens with a shorter throw distance than
the previous EK-300 series. The throw ratio for the EK-306U is 1.07~1.75:1 and for the EK-307W, 1.16~1.89:1.